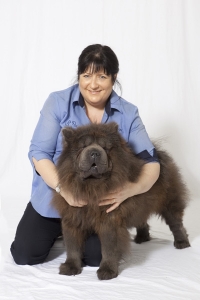 Judith Mason DVN
Judith relocated to New Zealand from the UK in 2004. She achieved her Veterinary Nursing Diploma in 2009 and has been part of the Cahill's reception and nursing team since then.
Judith enjoys all the challenges and rewards from working in this type of environment and is thrilled to work with such a great team.
At home, Judith has a varied array of pets, from her beloved Chow Chow Jasper, Starman and Jan the Foxhounds, Callisto the Coonhound, Bruce the Lakeland Terrier; she also has one pig, two goats, several ducks, sheep and chickens as pets. She had also successfully bred miniature horses previously. In her spare time, Judith watches a lot of sport on TV, being a huge fan of the English Premier League Football, namely Manchester City, and also Formula One motor racing.
Page updated by Cahill Animal Hospital on 05 August 2019