Unexpected Weight Changes
Our clinic offers a free weight check for all pets - simply swing by the clinic during our opening hours, and pop your dog on our scales! For cats, it will be preferable that you phone ahead to let us know that you are coming by - this is to ensure that we minimise the waiting times in order for us to weigh your cat on our consult rooms' weighing scales.
Any unexpected weight changes, be it a loss or gain, should be of concern. Find out more about unexpected weight changes by clicking on the images below.
Causes of Weight Loss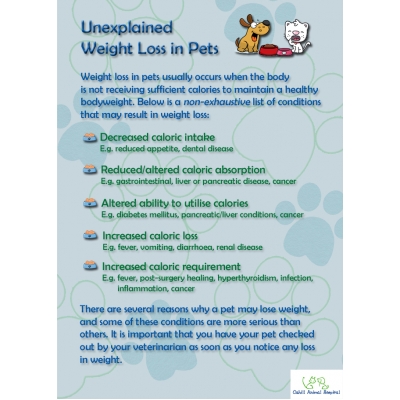 Causes of Weight Gain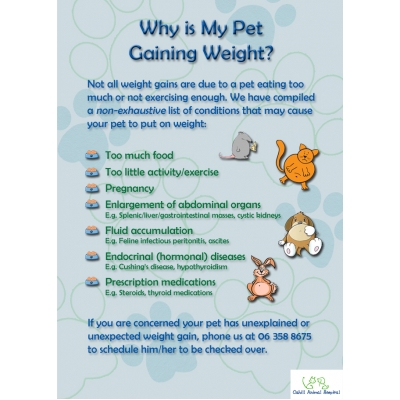 How Weight Changes may be Investigated